HETCH PRISMA
In the techhouse Prisma, you will take part of a great variety of fast-growing tech companies, startups, larger established innovation teams and an inspiring community. We share knowledge, flexible workspaces to create a cost effective and innovative environment.
OCEAN HAMNEN, HELSINGBORG
HELLO@HETCH.SE
3000 KVM
HETCH STARTUP
FIXED, FLEX AND STUDIO
19 MEETING ROOMS
A diamond by the sea
Prisma is a unqiue building in Helsingborgs new city district Oceanhamnen. Wihlborgs vision for Prisma is to become a reputable tech centre, where HETCH adds value for the companies and people in the building. Prisma is drawn by Erik Giudice Architects, which has offices in Paris, Malmö and Stockholm. The architecture was inspired by the light, the views toward Denmark and the constantly moving ferries. This results in a building with graceful, maritime lines, an airy atmosphere and a playful facade.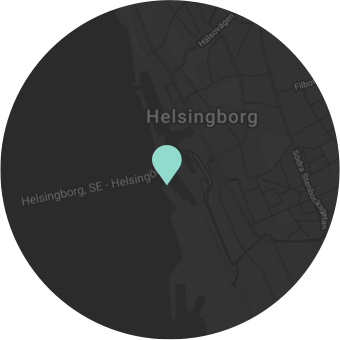 Watch the area
WHY HETCH AT PRISMA
Community and Network
HETCH is much more than an ordinary office space, it's a community of start-ups and bright-minded individuals. A community which inspires, motivates and challenges will drive your business forward. By offering a space where tech companies of different sizes and phases can interact and learn from each other, HETCH enables all its members to better innovate, disrupt, and expand their businesses.
Child friendly office
Sometimes the schedule between work and life doesn't add up. Therefore, you are more than welcome to bring your children to work at HETCH. We have a designated space for children.
Bring your dog
We love dogs. Your four-legged friends are also welcome at HETCH.
A new district by the ocean
Prisma is not only a flashy new building, it is part of a whole new ocean-side district. Join us and be part of the pulse and excitement of the growth of oceanhamnen.
Commuting
Prisma is just a short walk from Helsingborgs Central Station, the heart of the city for the commuter. Time to Lund: 27 minutes. Time to Malmö C: 41 minutes. Time to Copenhagen Kastrup airport 74 minutes. Time to Denmark 20 minutes by ferry.
Workshops and Seminars
HETCH offers weekly workshops and seminars by members and external guests, covering a wide range of topics.
Gym
We have an outdoor gym available to all members.
Helsingborg
Welcome to Helsingborg! A beautiful and vibrant city with plenty of activities and places to explore. Are you a nature lover? Choose between wild nature or beautiful gardens and parks. A bon vivant? Helsingborg offers many exciting culinary delights. A culture buff? We have theatres, concerts and museums. Do you love Denmark? It's just a 20-minute ferry ride to Helsingør. A shopaholic? To find out more visit: https://visithelsingborg.com/en/
Office offers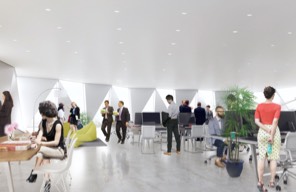 Flex
A Flex membership gives you the opportunity to sit wherever you want in our coworking space. Just bring your computer, have a coffie/tea and enjoy our common outdoor workplace. In your membership we also offer the opportunity to use our meeting rooms, printers and more.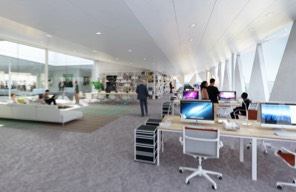 Fix
A Fix membership gives you a private desk and a private chair in our coworking space. Choose if you would like to have your desk in our quiet or more open landscape.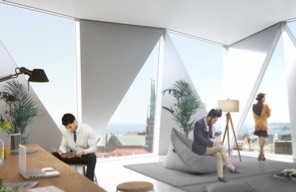 Studio
Defined but flexible areas for groups of 2–30 people, studio-like spaces with sizes that can easily be modified to meet new needs including additional group members. The studios are specially designed for companies that want their own space but in a creative environment that inspires innovation.